V60 Filter Paper 2cup – 60 pack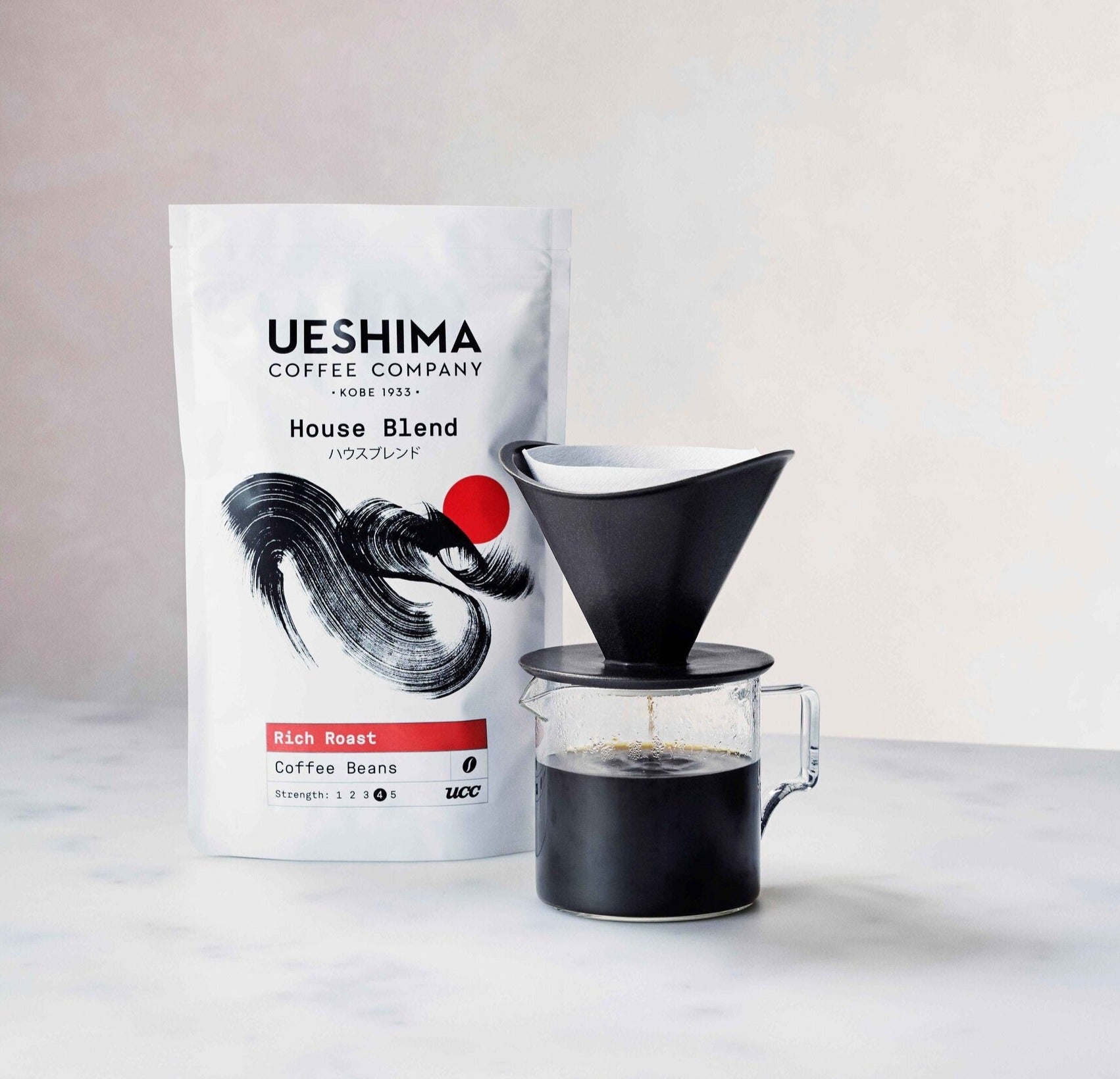 These filter papers fit perfectly in our Kinto V60 2cup brewer.
Set of 60 filter papers for 2 cups
Size: W100 x D105 mm
No chemical adhesive is used for the seam of the filter. Fold the paper along the seam before placing the filter in the brewer, or the seam may separate.
Brew your coffee like a Japanese Coffee Master at home. For an authentic taste of Japanese coffee, we recommend brewing your Ueshima coffee using a V60 filter. Along with other filter methods, the V60 is a popular way to brew coffee and is used by Coffee Masters in many coffee shops across Japan. It's simple to use and delivers a perfect cup of coffee. For exceptional coffee, we recommend using fresh, filtered water.
Place your V60 over your Bodum glass
Put a filter paper into the V60 and pour over a little hot water to wet the paper, heat the cup and ensure the flavour isn't affected, then pour the water away
Add 15g of freshly ground coffee
Pour around 30ml of freshly boiled water into the coffee until it's wet all over
Pause and enjoy the moment for 30 seconds while the coffee 'blooms'
Slowly pour in another 220ml of water, gently moving in circles as you pour
Let the coffee finish brewing and drip through the filter into the cup. This should take 1-2 minutes
Remove the filter and the V60 from the cup
Serve, share, and enjoy your perfectly brewed cup of coffee
We ship our coffee to any address in the UK, including Northern Ireland. At the moment, we are unable to ship outside of the UK.
We use Royal Mail or DPD to carefully deliver our coffee to you. We believe in fair shipping costs – these are calculated automatically dependent on weight at checkout.
Our standard shipping is Royal Mail 48 hours untracked. Our rates vary dependent on weight. For orders up to 1kg we charge £2.50, for orders over 1kg we charge £2.90.
We offer free shipping on all orders over £20. This will be applied automatically at checkout.
If you wish to return a product, you may do so within 28 days of the despatch date to: UCC Coffee, Bray Solutions, Kings Cliffee Road, Wansford, Peterborough, PE8 6PB
The item(s) must be returned in a sellable condition and in its original, undamaged packaging. We will refund the price you paid back within 14 days. Please keep your proof of purchase safe, we cannot refund you without this.
For further details on delivery, returns and cancellations please head to our Shipping & Delivery page.